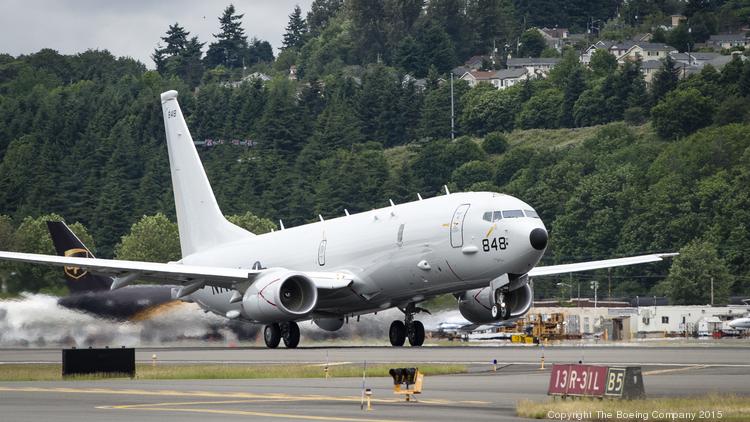 Puget Sound Business Journal
5 June 2015
Workers assembling Boeing's biggest Puget-Sound area military contract are preparing to lift its production rate, now that the first group of P-8A submarine hunter aircraft have proved to be a good investment for the government.
While the planned increase to 1.5 aircraft monthly will be dwarfed by the 42-monthly rate for the civilian version from the same Renton site, it's a significant step for the P-8A. Currently the line is running at about one monthly.
Workers on May 29 delivered the first of the last group of these LRIP aircraft. When those are complete, work will shift to the first of the full-rate aircraft, which should be around this time next year. Already Spirit AeroSystems in Wichita is starting to fabricate the first full production fuselage, said Boeing spokeswoman Elaine Brabant.
In February 2014, Boeing won a $2.4 billion contract for the first 16 of the full-rate jets. Eventually, the Navy wants 117.